Reconstruction of Testbed KTH 3.0 in full swing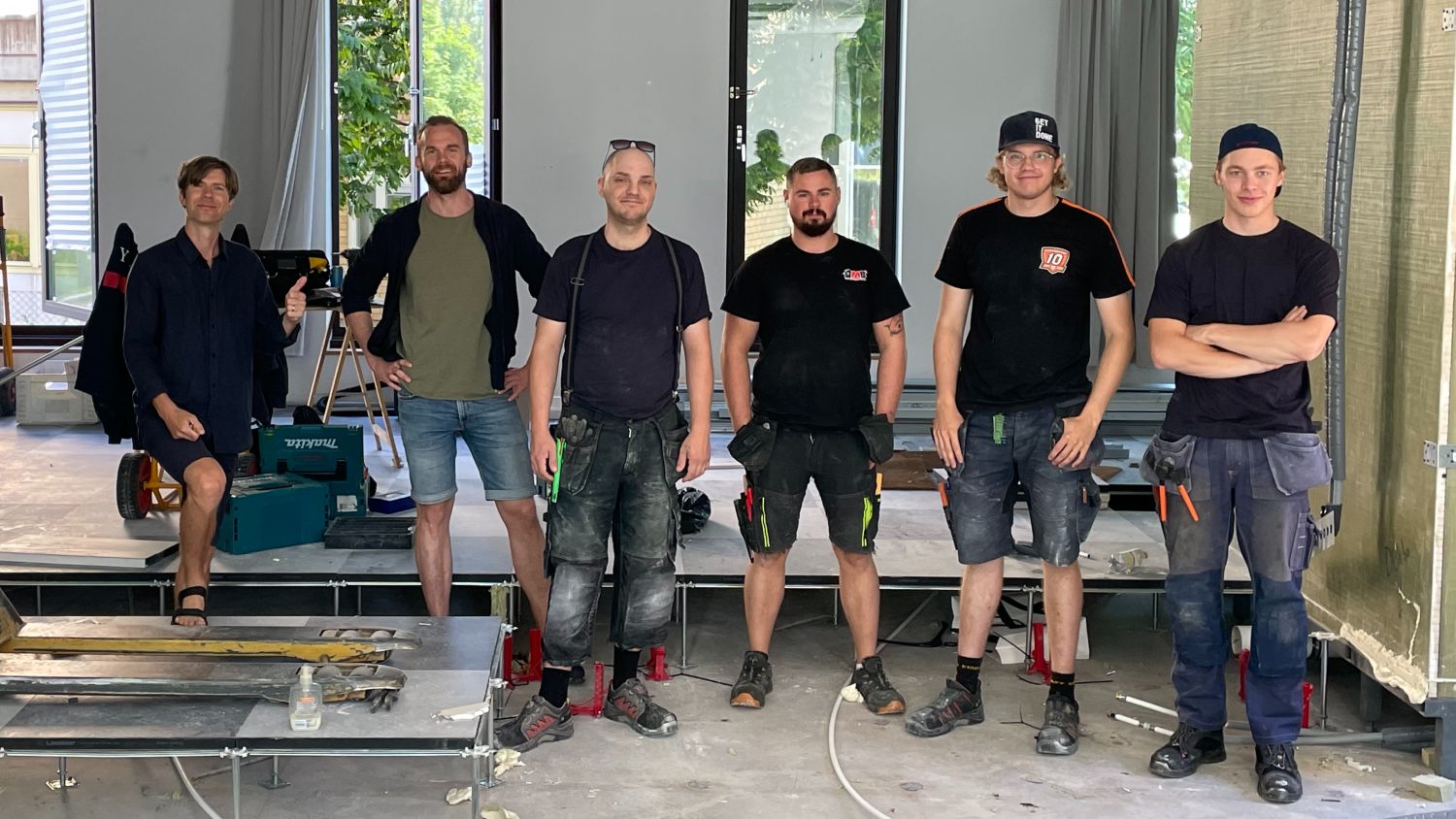 Published Jun 17, 2021
The reconstruction of the co-living to its third and final version is the largest yet in the history of the KTH Live-in Lab. The research to develop the co-living of the future – that is socially, economically, and ecologically sustainable – continues.
The main reconstruction period is June to July, with interior design work and possible changes planned for August. This undertaking is being conducted as part of the research project Co-Kitchen , which involves partners from academia, the industry, and the government.
"Byggfirma Häggström & Co AB" is the main contractor, a smaller and well-established turnkey construction company. The main operations of the reconstruction are dismantling, teardown, moving, plumbing, electricity, construction, suspended ceiling, kitchen, painting, and cleaning.
The architects at Theory Into Practice have been responsible for the new layout and choice of materials.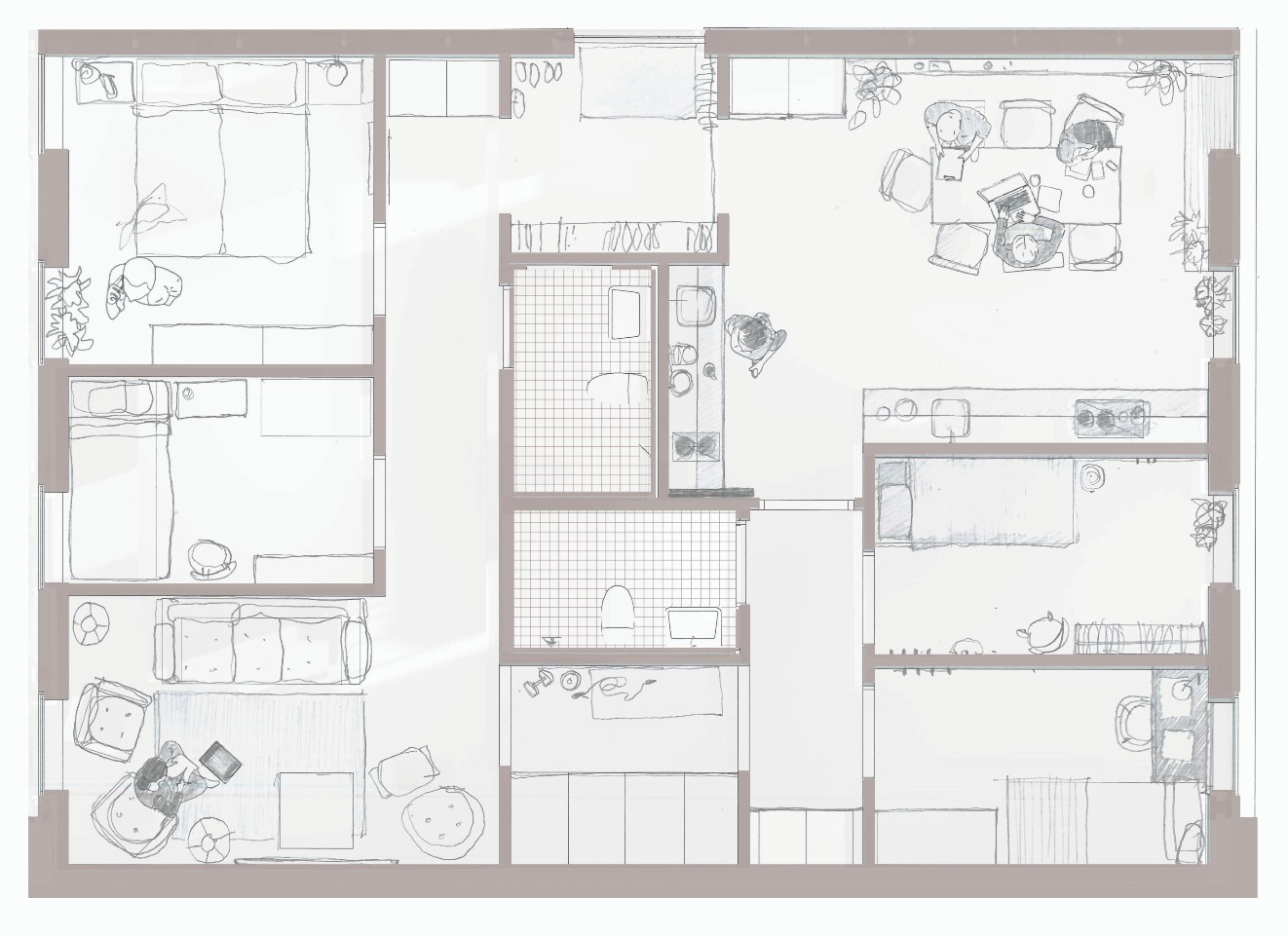 Theory Into Practice: "Our ambition is to increase communal spaces and shared spaces, and to find a good balance between a stimulating home environment but also spaces for recovery and rest."
As the greatest reconstruction since the KTH Live-in Lab Testbed KTH was built it will include a complete change of the layout, changes in the technical department, and new materials in most parts of the private rooms and in the communal spaces as well. Another major change in comparison to the previous version of the testbed concerns the bathrooms; instead of four private bathrooms, the Testbed KTH 3.0 will have two shared bathrooms. For this, two of the previous bathrooms will be reused. Likewise, most of the kitchen from the previous version will be repurposed, with the addition of some details and materials to make it more comfortable and pleasant.
The reconstruction will be completed by the end of August, when a new group of students will move in to live for a full study year.
The purpose of the Co-Kitchen research project is to create a sustainable and flexible co-living of the future. In essence, the researchers are hoping to achieve the following goals:
Save 30 % living space and 50 % energy use per person compared to today.
More flexible and resource-efficient co-living housing with satisfied residents.
Increased perceived benefit of each built square and cubic meter – leads to customer satisfaction, "living as a service" and value for money for the resident.
Increased flexibility in identified parts of buildings / systems / functions – leads to future-proof built environments.
New sustainable and resource-efficient products and services for the kitchen and the bathroom on the market.
Increased understanding of the collaboration between different geometry-technical system services in housing.
Fewer people living alone, richer social networks, and reduced mental illness among young and elderly.
Read more about the Co-Kitchen project here .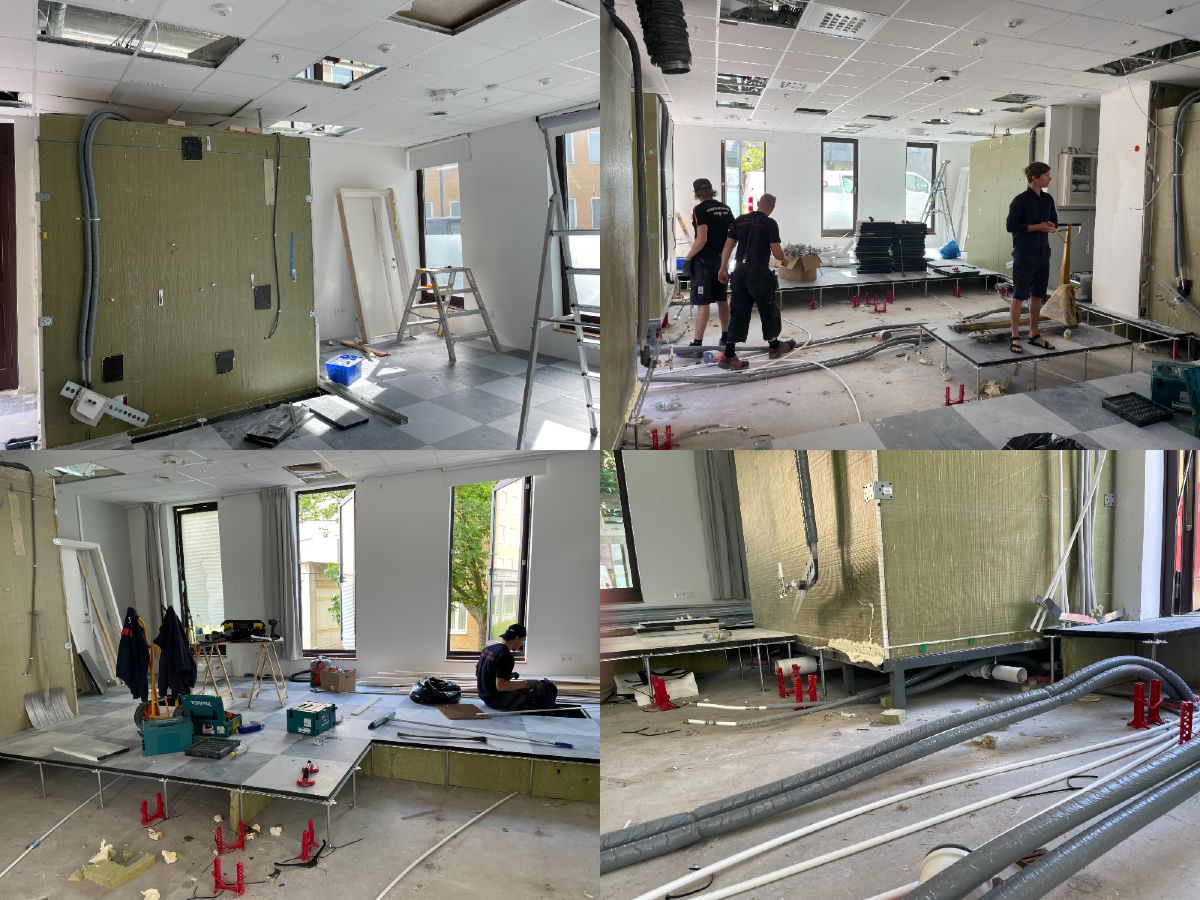 More on this topic
Co-Kitchen: Interview with Sara Ilstedt and Martin Sjöman at KTH
Co-living: "The best of two worlds" (Interview with the five students who stayed in the co-living Testbed KTH 2.0, 2020/2021)
Co-Kitchen: Interview with Susanne Malmgren at Akademiska Hus
"How can buildings support us in our daily activities?" (KTH Live-in Lab's Elena Malakhatka with the latest on her project Service layer design for pro-environmental behaviour in the built environment)
Text: Dragan Pavlovic