Co-Kitchen: Interview with Susanne Malmgren at Akademiska Hus
"Together we boost Sweden as a nation of knowledge"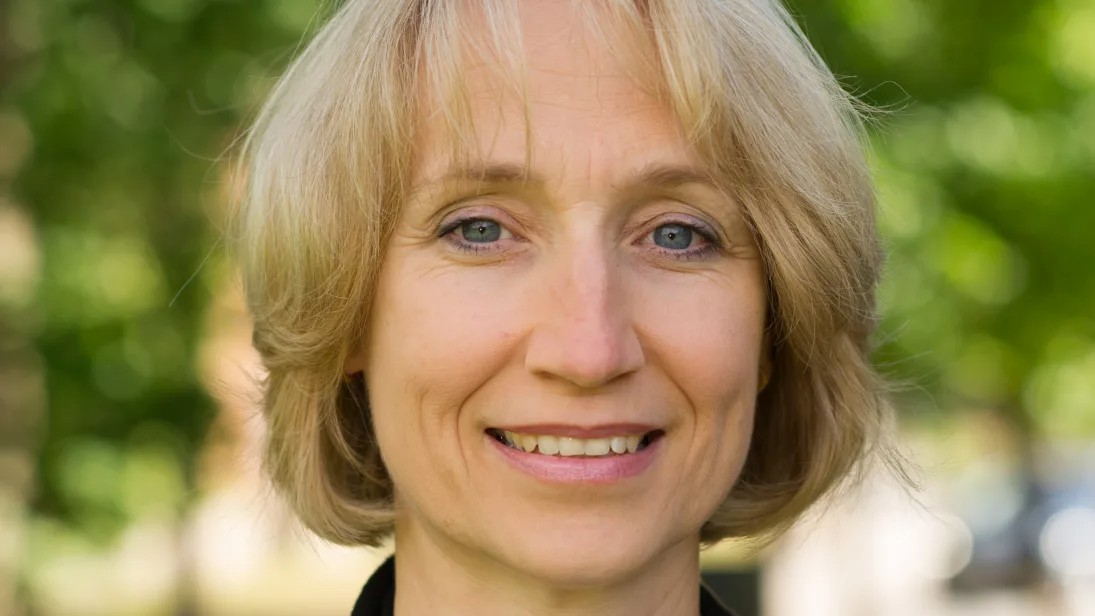 Published May 31, 2021
Several partners are involved in the research and development of KTH Live-in Lab's interdisciplinary co-living project. In this first episode, we talk to the head of student housing at Akademiska Hus.
Who is Susanne Malmgren?
Akademiska Hus takes overall responsibility for the development of several of the country's campus areas, including student housing, which is a very important factor for universities' future competitiveness. As head of student housing, Susanne Malmgren is responsible for active work at Akademiska Hus to enable housing projects on or in connection with campus areas around the country.
''My job is to run this large and important undertaking of developing student and research housing close to campus throughout Sweden, but with a focus on seven cities. I often travel two or three times a week to Lund, Gothenburg, Linköping, Stockholm, Uppsala, Umeå and Luleå. There I meet actors and partners who, for example, help us produce documents for new buildings and detailed plans. I also meet customers who rent blocks for our student housing and have contact with the students who will live there."
Briefly describe Akademiska Hus' aim and focus?
In collaboration with academia, industry, and the community, we develop and manage sustainable and attractive knowledge environments. Together we boost Sweden as a nation of knowledge. Our mission:
• Akademiska Hus Aktiebolag will own, develop, and manage properties for colleges and universities where the primary focus is on education and research, and it will conduct operations compatible with this task.
• Akademiska Hus will contribute to the creation of more student accommodations by making it clear that the company's focus includes the construction and management of student accommodations.
How is Akademiska Hus working to make buildings smarter and more sustainable? And why is Akademiska Hus engaged in research and development?
Akademiska Hus has a vision for a zero-carbon footprint, which will be achieved through climate-neutral internal operations and property operations by 2025 and climate-neutral project operations by 2045. We also seek to collaborate more with our customers in order to join forces and invest in sustainable choices. We are also working to reduce the amount of delivered energy by 50 per cent by 2025, using 2000 as the comparison year, through more energy-smart buildings. We currently have nearly 70 solar parks on our campuses that generate 6 million kWh of sustainable electricity annually for Swedish educational institutions. In 2021 we will take additional measures and install more solar power facilities.
We also strongly focus on social sustainability. We will develop products, services, and practices through innovation partnerships, thereby contributing to sustainable development in the community. We implement our core values to counteract bullying, harassment, and discrimination. Akademiska Hus has zero-tolerance for all forms of impropriety and corruption.
Why did Akademiska Hus choose to be a centre partner to the KTH Live-In Lab?
KTH Royal Institute of Technology is one of Sweden's most respected universities, and we already had a productive relation, but our cooperation has ramped up through our involvement in the KTH Live-In Lab. The KTH Live-In Lab is an important testbed for the future of living and an important platform for learning and interacting with scientists.
How have you collaborated with the KTH Live-In Lab?
During 2019 and 2020, we conducted a study about productive space usage and shared living for the future. The project was carried out in collaboration with a group of industry partners and universities. One major finding was that by producing shared spaces, we can lower CO2-emissions from production by up to 50 percent.
The whole report, "Framtidens delade boende" (Swedish) is available here: Framtidens delade boende - En rapport om hållbarhet i livsstil och bostad .
That project is now being followed by the ongoing Co-Kitchen study , whose findings will be used to further investigate kitchens and bathrooms in shared and co-living spaces.
As a centre partner with the KTH Live-In Lab, we are also actively engaged in both the board and the executive group and are thus strongly involved in the developments of the KTH Live-In Lab.
How has the pandemic affected ongoing projects? Have you thought about any results or goals in connection with the pandemic?
In our recently released report "Framtidens delade boende" that I mentioned above, we discuss the effects that the coronavirus has had on the students' living conditions. The full text can be found in section 6, but I would like to highlight what Erik Stenberg, professor of architecture and one of the project participants, wrote:
"Yes, it has affected like a magnifying glass. The students who have a good living environment have coped well with the pandemic and even seen the benefits of being at home and distance learning. However, students who have a worse housing condition (for example, involuntary overcrowding) have gotten it much worse with less time and energy to focus, recover, and perform. For teachers and researchers, the situation has been similar. "
What is the next step?
The next step is to continue with the Co-Kitchen project in the KTH Live-In Lab. We will also keep on developing sustainable student housing in six cities, using new insights partly developed in collaboration with the KTH Live-In Lab.