New report: Long-term performance monitoring of GSHP systems serving buildings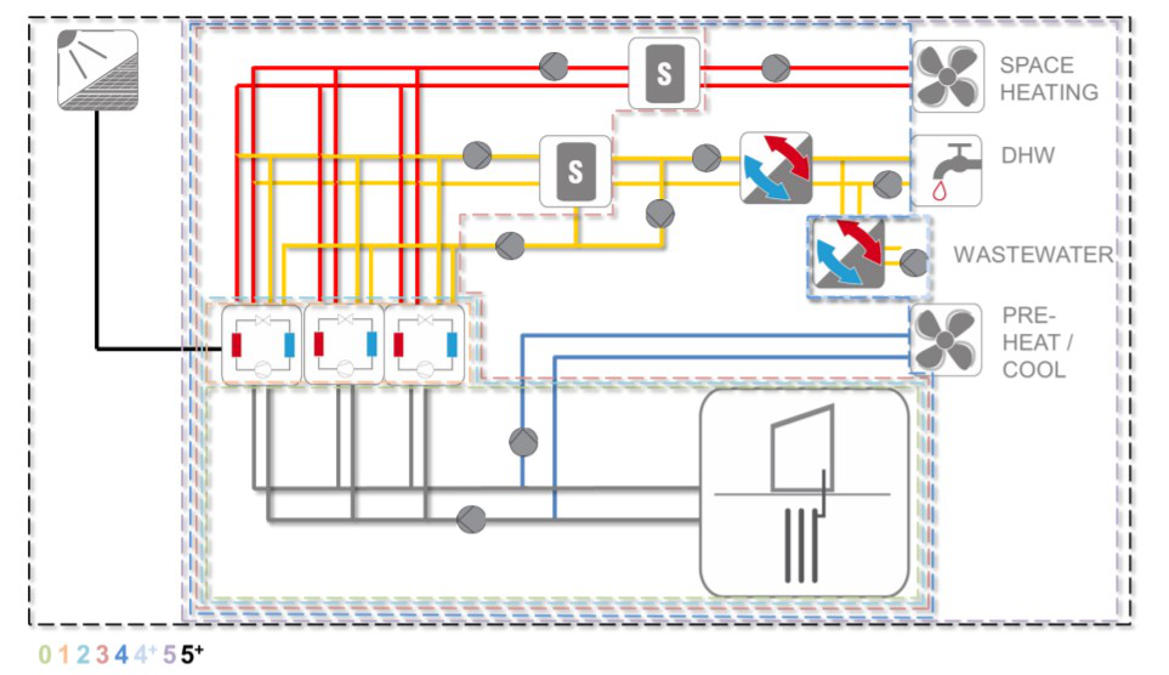 Published Jan 14, 2022
A recently published report discusses and analyses performance monitoring of GSHP systems in commercial, institutional and multi-family buildings. The report is based on a case study performed in one of KTH Live-in Lab's testbeds.
The report includes information and a performance analysis of the original testbed of the KTH Live-in Lab. The testbed consists of three buildings on KTH main campus with about 305 student accommodations, 12 boreholes, 3 ground source heat pumps, DHW dominated needs, heat recovery through ventilation and wastewater, 667 PV panels and more. The report also discusses more general matters, such as data quality and verification. Furthermore, the report contains an uncertainty analysis and some design considerations. The report was released in November 2021 and is part of Annex 52's work.
The long-term aim of Annex 52 is to create and survey a library of quality long-term measurements of GSHP system performance for commercial, institutional, and multi-family buildings. The library will help building owners, designers, and technicians to evaluate, compare and optimise GSHP systems. This will result in cost and energy savings.
Learn more about Annex 52: heatpumpingtechnologies.org/annex52/
The report is mainly written by Willem Mazzotti Pallard at KTH with support from other colleagues involved in Annex 52.
Read the report: IEA HPT Annex 52 - Long-term performance monitoring of GSHP systems serving buildings (pdf 4.4 MB)