New project at KTH Live-In Lab
Co-Kitchen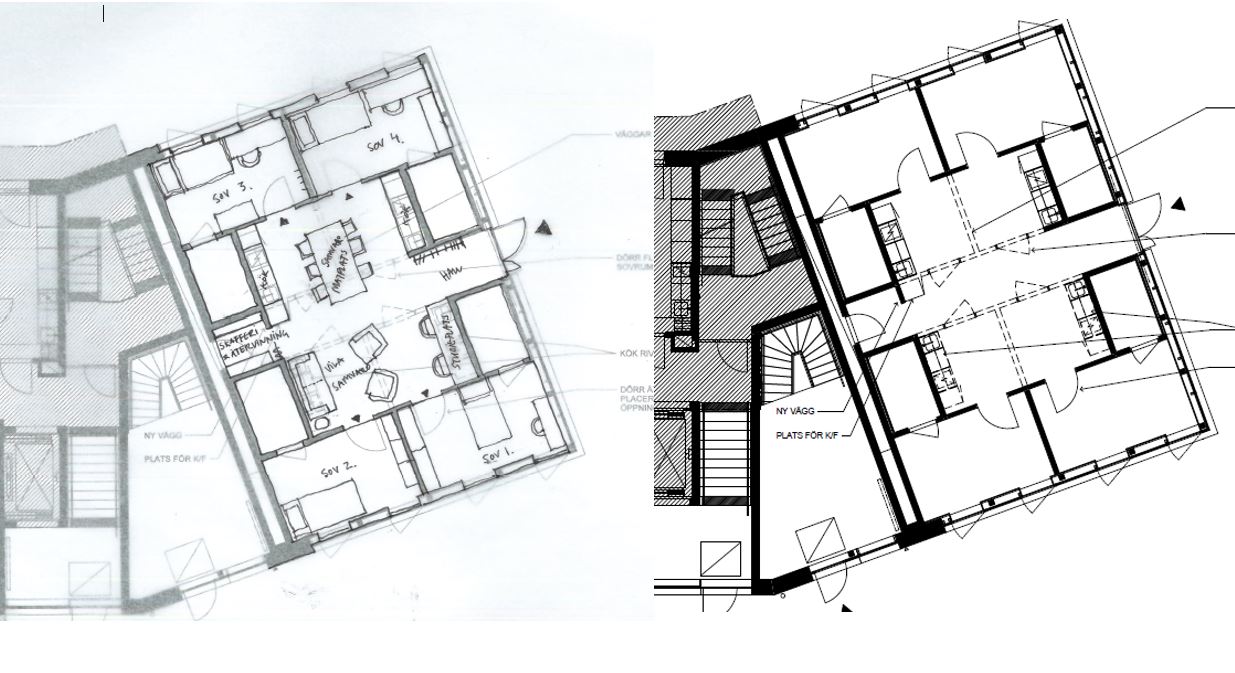 Published Mar 16, 2020
Co-Kitchen, a joint and interdisciplinary project
The vision of the project Co-kitchen is to develop a sustainable, energy-efficient and social student housing of the future.
Background
The project focus on the common kitchen and bathroom in co-living. The kitchen is a central place for energy and resource management in the home, a place for community but also for wear. This requires new thinking and new solutions that are based on several users in the kitchen and the latest technology. The project brings together partners from the real estate industry, architecture, service design and appliances to research, develop and test new housing solutions, products and services. Academic houses will build 7000 new student housing and will be able to directly utilize the knowledge in their operations. Our goal is to create explorative and creative solutions in terms of energy and resource efficiency, togetherness, learning, cooking and hygiene, as well as developing knowledge to influence building rules and future construction.
Read more about the project in Swedish here .