New study from KTH Live-In Lab in the journal Energy Proceedings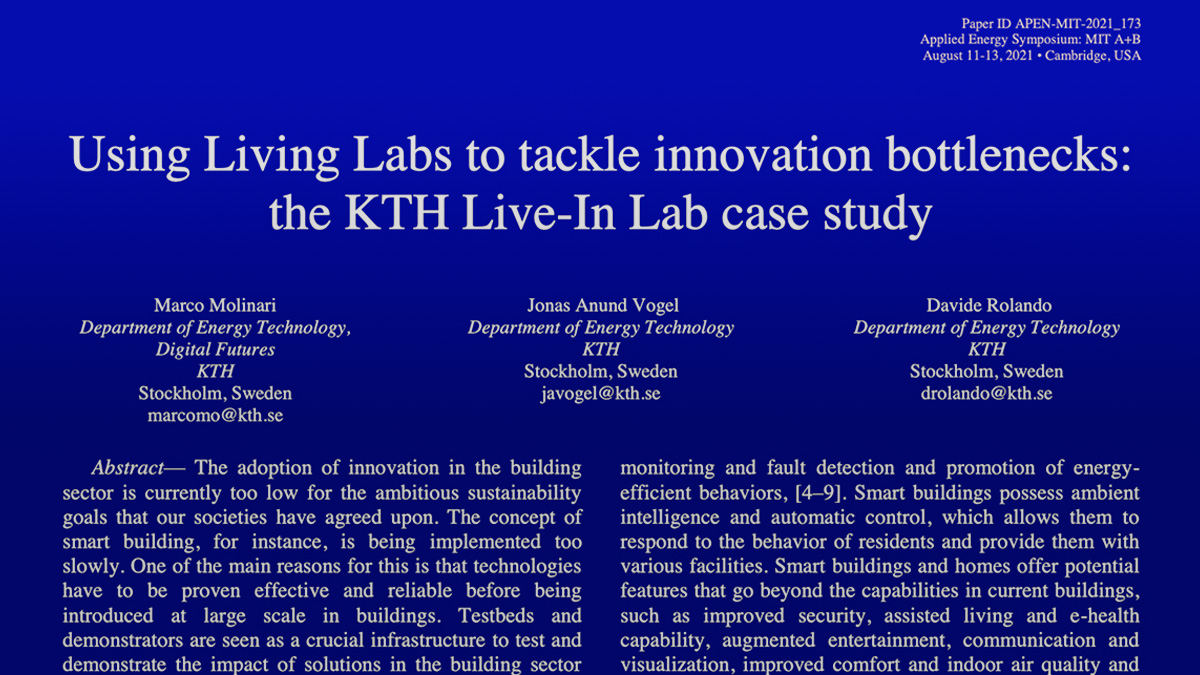 Published Sep 16, 2022
A new study describes KTH Live-In Lab's vision and technical functions, and how the testbeds can contribute to speed up the pace of innovation in the construction sector.
KTH researchers Marco Molinari, Jonas Anund Vogel, Davide Rolando, all three related to KTH Live-In Lab, have published a study in the journal Energy Proceedings, titled "Using Living Labs to tackle innovation bottlenecks: the KTH Live-In Lab case study"
The study discusses the importance of testbeds and Living Labs for testing solutions in the building sector, and speed thus up their introduction in buildings. The work describes KTH Live-In Lab's vision, approach, technical features, and provides an overview of the multidisciplinary projects that it has enabled.
Using Living Labs to tackle innovation bottlenecks: the KTH Live-In Lab case study