Participate in the Schneider Go Green Challenge 2022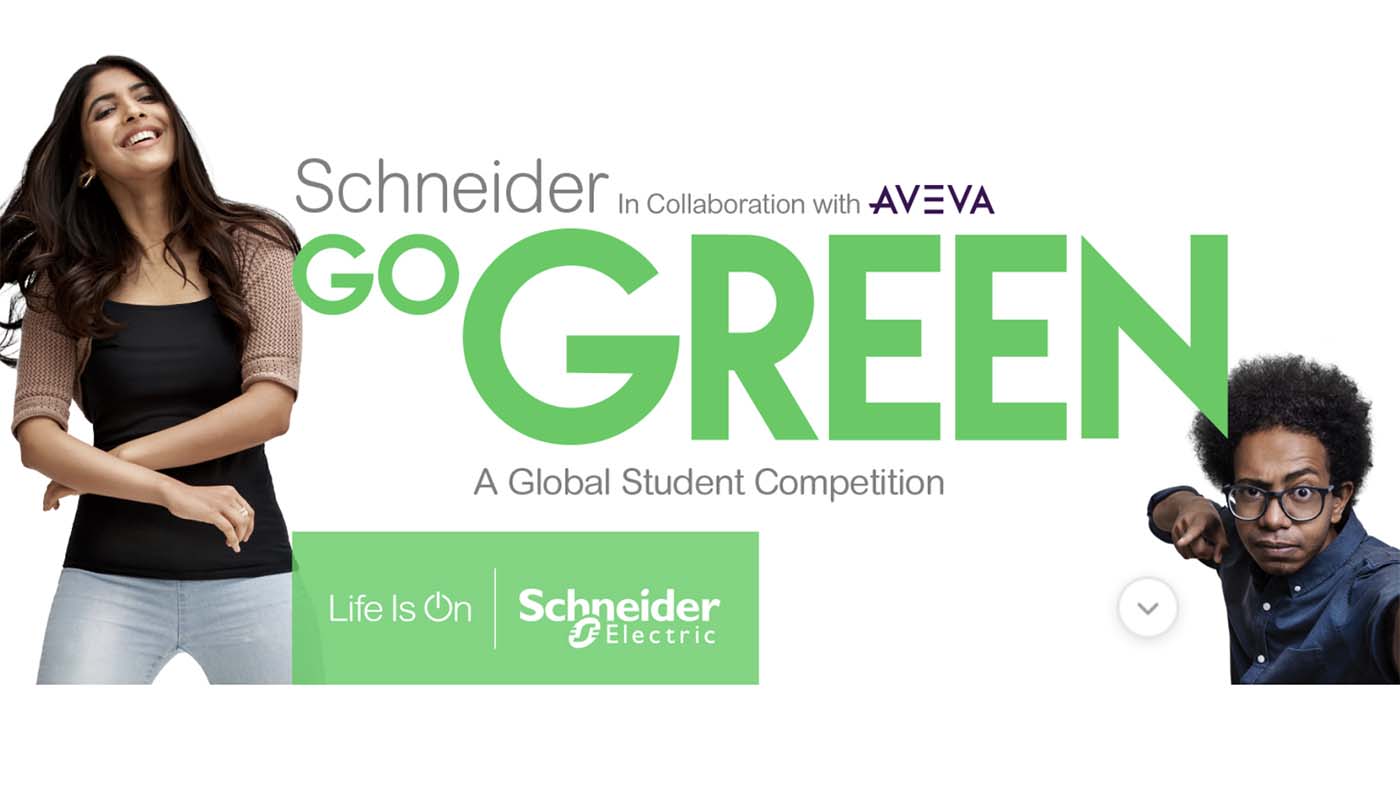 Published Nov 22, 2021
Students at KTH have the opportunity to take part in the competition Schneider Go Green Challenge 2022.
Schneider Go Green Challenge is on its 12th year and is one of the world's largest global student competitions focused on innovation. The goal of the competition is to find diverse, disruptive, and game-changing technologies for the future. The competition consists of multiple themes. This year's themes are the following: Access to Energy, Homes of the Future, Supply Chain of the future, Grids of the future and De[coding] the future.
By participating in the competion students have the oppourtinity to:
Be considered for an HR interview at Schneider.
Access personalised mentorship from Schenider.
Access Electric's experts and networking opportunities.
Pitch to Schneider Electric's Top Management at the Virtual Global Finale.
Win the grand prize of €10,000 as the grand winner.
Students compete in teams consisting of 2-4 people and the deadline is on February 15, 2022. To participate in the competition teams have to register and submit their competition entry on the competition platform. Read more about the Schneider Go Green Challenge 2022 and access the competition platform here: gogreen.se.com/en/challenges/2022