KTH Live-In Lab presents at Digitalize in Stockholm 2020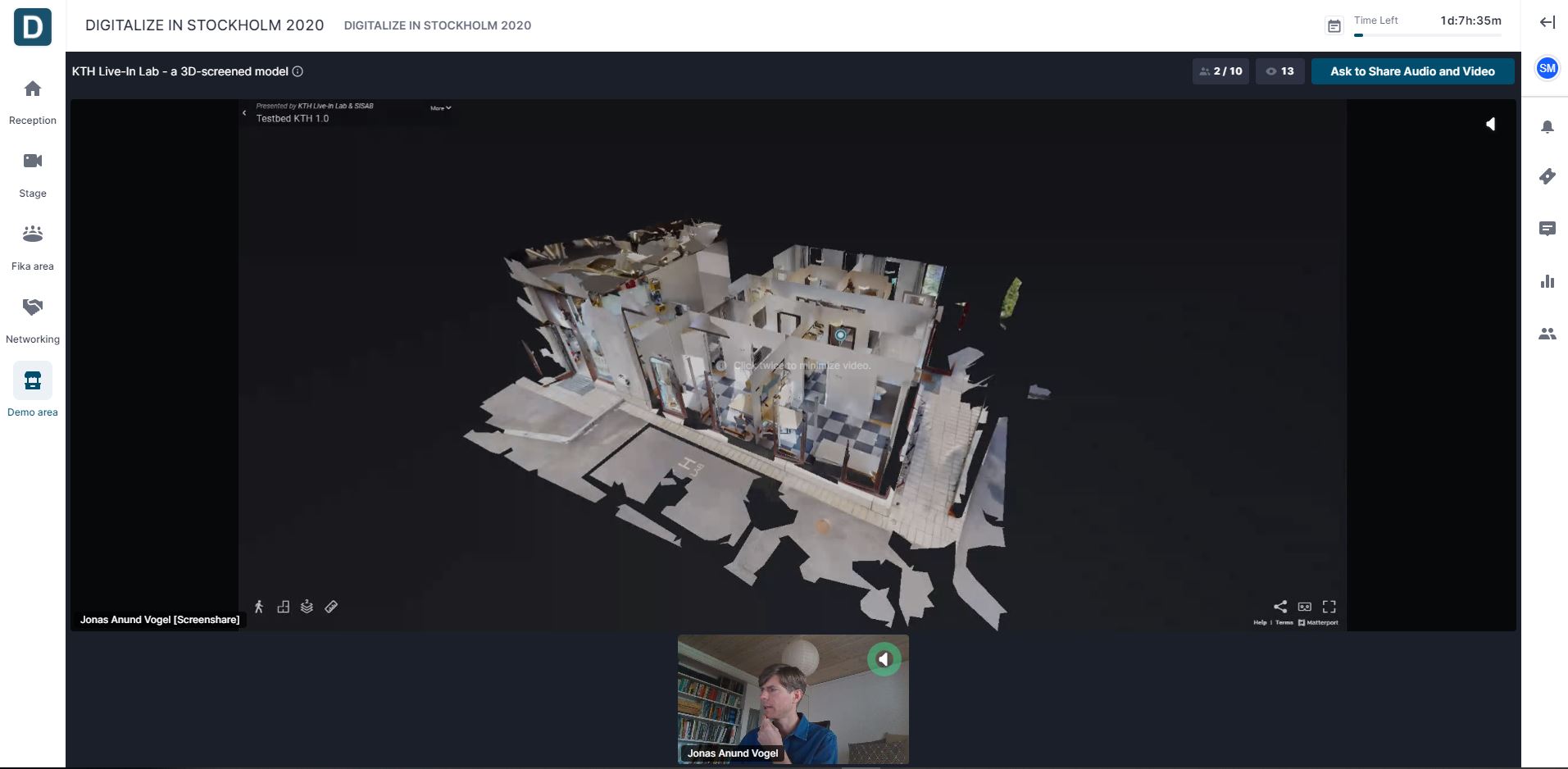 Published Nov 16, 2020
Digitalize in Stockholm is an annual conference that had its start in November 2019. The conference brings together global thought leaders and rising stars engaged in transformation through digitalization in academia, industry and even government.
Last year's conference was held in a traditional way, in a big arena where different demos were set up to show the attendees what innovation within digitalization were ongoing. This year, due to the situation that we are facing, the conference is totally digital.
KTH Live-In Lab presented physically in 2019, and presented this year a digital 3D-tour of the Testbed KTH. See a film of the presentation here: Questions from the audience were about ventilation, covid 19 and how the test infrastructure could manage R&D related to those aspects. The answer is that KTH Live-In Lab is a perfect place for doing research about ventilation and bacterias/viruses. The test infrastructure is built to manage aspects like new filters, UV-light, automation and sensors. The program also held presentations by Carlo Ratti at MIT, Anders Wijkman and Robin Teigland at Chalmers.
Digitalize Stockholm 2020 is arranged by the research centre Digital Futures [KTH Royal Institute of Technology, Stockholm university, Research Institutes of Sweden RISE] and Ericsson as main sponsors.
To read more about the event and maybe register to attend some of the talks or demos please visit Digitalize in Stockholm