KTH Live-In lab Demo at Digitalize in Stockholm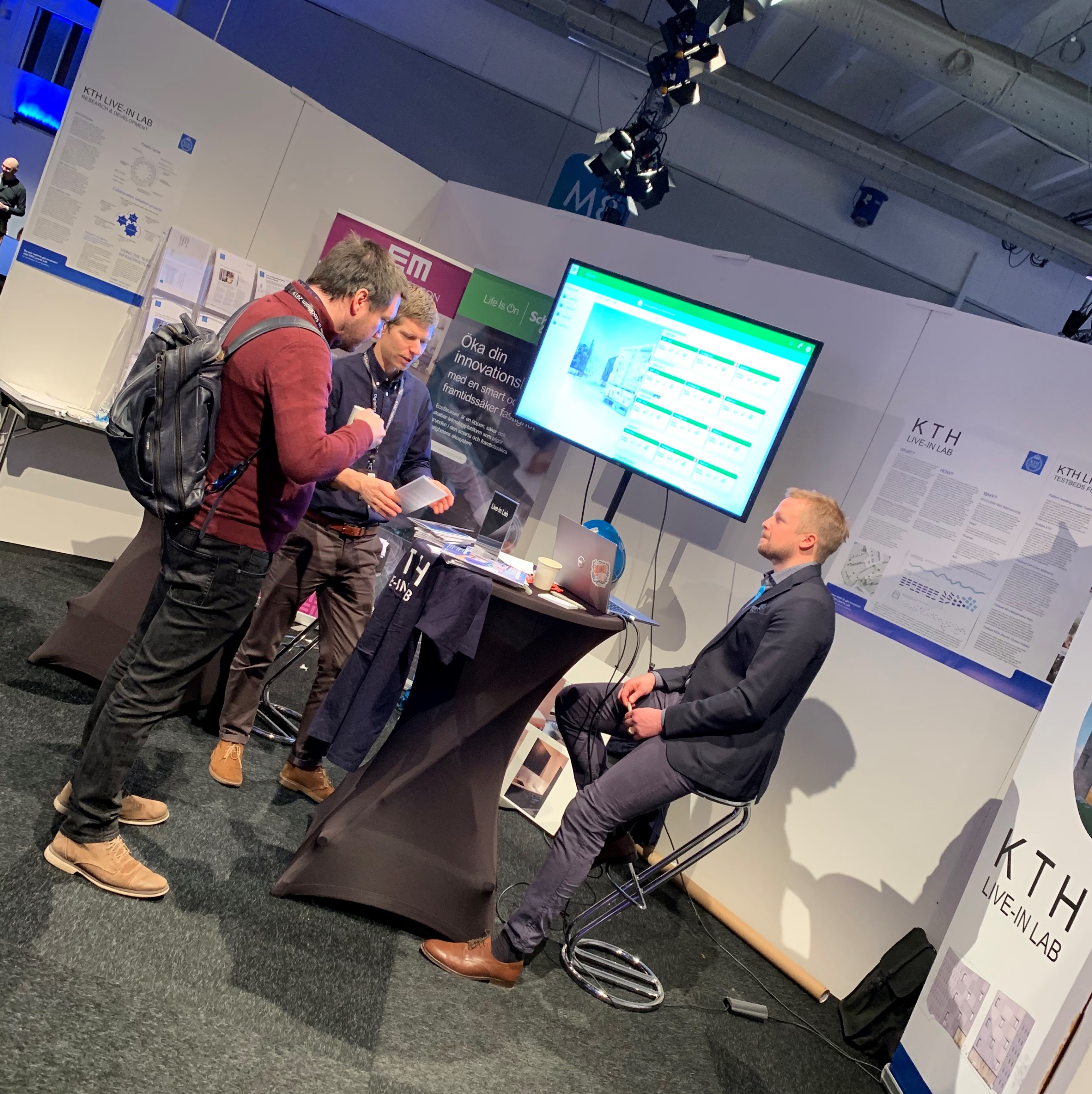 Published Dec 02, 2019
Last week KTH Live-In Lab was at Digitalize in Stockholm, a 2-day event that allowed us to tell how our platform works and at the same time to network with research and innovation leaders and visionaries.
The first day was focused on the challenges and visions of the industry and society, with a mix of high-level keys, discussions and demonstrations. Topics ranged from smart manufacturing, future transportation, smart cities, living in the digital world, innovations for the public sector and life sciences.
The second day went deeper into the very latest research on technology that drives digitalisation. Leading academic researchers presented and debated with research leaders from industry and the public sector.
Some of the world-leading experts who presented:
Darja Isaksson, Director General of the Swedish Innovation Agency
Professor Gerhard Fettweis, TU Dresden
Prof. Petar Popovski, Aalborg University
Prof. Pierangela Samarati, Università degli Studi di Milano
Dr. Sara Mazur, Chair Wallenberg AI, Autonomous Systems and Software Program
Siim Sikkut, CIO of Estonia
Professor Thomas Bergs, Division director Fraunhofer Institute for Production Technology
Prof. Yonina Eldar, Weizmann Institute of Science
The event was organized by KTH, Ericsson Research, Scania, ABB, Skanska, Stockholm City, Region Stockholm and RISE.