FREE SEMINAR "IS CLEANTECH DEAD OR ALIVE?"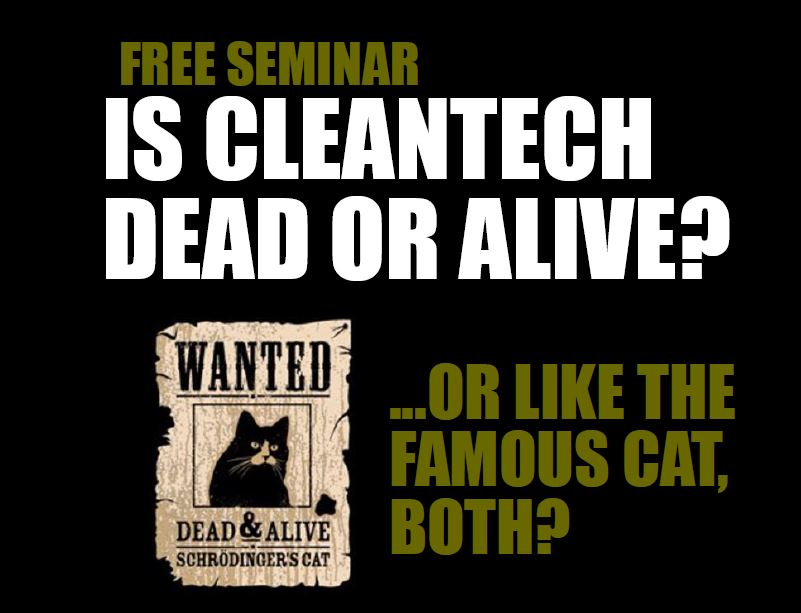 Published Nov 28, 2019
Welcome to the seminar and discover if Cleantech is dead or alive...or maybe both!
Final year´s students from Industrial Engineering and Management program specializing in Energy Systems has this year, in course MJ2146 Energy System, Business and Management deconstructed, segmented and analysed the vast area of Cleantech to answer a number of unique questions. You can find more information and the full agenda if you click on the pdf link below.
Invitation seminar.pdf (pdf 274 kB)
The seminar is free of charge but please register your attendance here .
Disclaimer: No cats were serious injured in this course...or not!