Boverkesdagarna 2022 – how we build the society of the future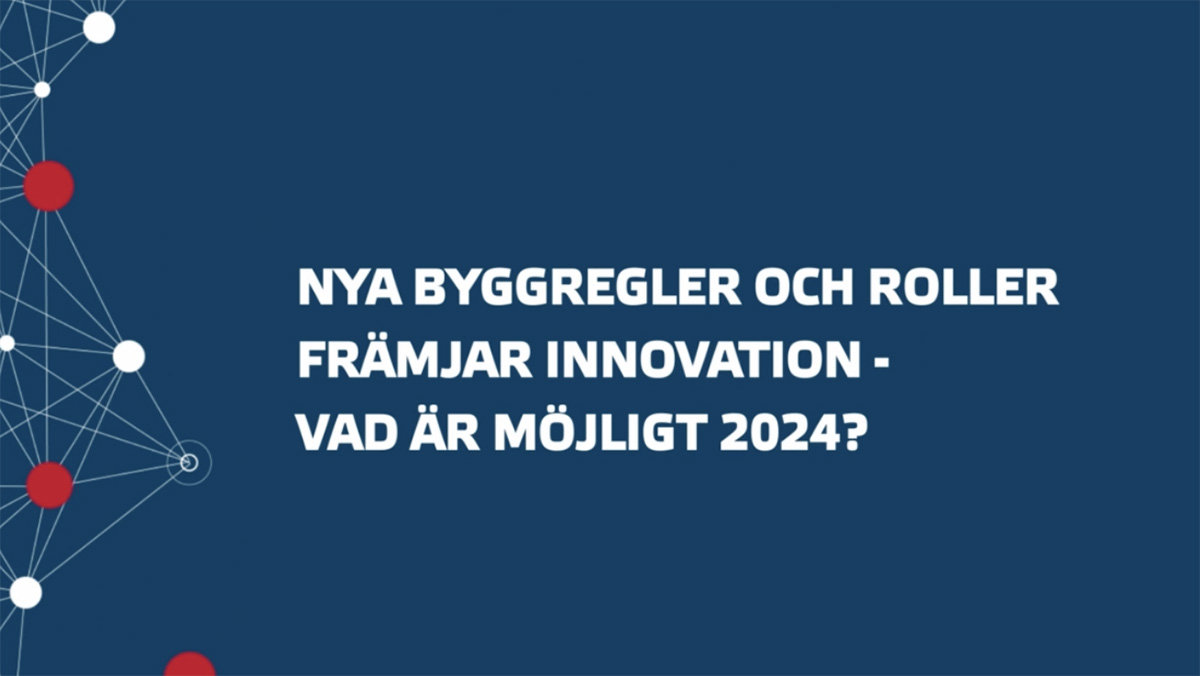 Published Dec 06, 2022
The Director of KTH Live-In Lab, Jonas Anund Vogel, participated in a panel discussion at Boverksdagarna 2022, 17–18 November. The conversation focused on how new building regulations and roles can promote innovation.
Boverksdagarna focuses on planning, construction and living in viable environments. The theme this year was "How we build the society of the future".
Boverksdagarna is a digital conference, and the visitors could among other things watch pre-recorded panel discussions. See Jonas Anund Vogel, director of KTH Live-In Lab in conversation with Michael Strömgren, moderator/innovation manager, Mårten Lindström, project manager of the community building rules forum/IQ community building and Jonas Edahl, project manager of Möjligheternas Byggregler, Boverket.
Video: Boverket.